How to get my website ready for Black Friday.
As every year, Black Friday arrives to offer the biggest discounts on all kinds of products, more and more stores are jumping on the bandwagon, and this year more than ever, online shopping will be promoted to avoid coronavirus infections. This means that online stores will have to prepare their platforms to support a notable growth in demand these days.
We've all experienced those moments when a website goes down, we try massively to take advantage of a unique offer or a very popular product at a very low price. But is this normal? Why do websites collapse when many users come at once?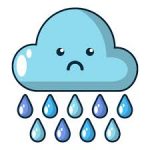 Here are a few tips for websites down in times of crisis and increase in traffic, because a proactive website is worth two!
First, let's analyze the problem, your website may fall down for any of the following reasons:
1. Capacity plan:
Review the limitations of your hosting plan in terms of growth in both computing and storage capacity.
Are your services able to scale automatically? What is the usual loading capacity of your platform? What is the growth margin of your business in sales VS what your platform can tolerate without suffering service impairment?
These are some of the questions you should ask yourself to face a Black Friday at a growth level, to anticipate the behavior of your systems at specific demand peaks.
Review your monitoring, scaling strategies and operations proactively.
2. Demand peaks:
As it is the case, during Black Friday many people will access your website and you need to choose a hosting that foresees the future: a dedicated server, private server, cloud hosting or reseller hosting.
Remember that in the face of abrupt growth peaks, traditional growth methodologies are not enough, you must anticipate over-dimensioning by time slots.
3. Resource overloads:
The resources of your system architecture and database can become saturated by these traffic peaks mentioned above. It is important to prevent them, detect them in real time and know your response time to failures and average recovery time. Train it and know your predictable growth failure points.
Create alerts that keep you informed and help you anticipate these saturation situations.
Overloading can mean loss of customers, brand reputation and above all: lost sales.
4. Your website is not optimized:
Optimization, both of the applications and of the infrastructure, is key for the speed and loading times of your website. To do this you must take into account a variety of points:
Match the assests requests with sub-domains
Uses previous layers of security and CDN
Use an APM to monitor your application's call performance
Uses event orientation
Prioritize architectures with asynchronous calls
Reviews data structure and separates according to relational and non-relational data
Check access to shared data
How to make sure your platform is prepared for demand spikes.
Thanks to the DevOps methodology, a correct management of the servers, the cloud and the appropriate technical support, your platform will be able to support high demand peaks in key days such as Black Friday.
Monitoring
Improve the tracking of your platform through monitoring technologies, such as Prometheus, ELK, Fluent, InfluxDB…Identify and be able to predict the volume of traffic to your website and compare it to peaks in demand in similar scenarios, such as last year's Black Friday, Cyber Monday or Christmas days.
Accelerate improvements in your production environment
Implement integration and deployment pipelines to accelerate the processes of continuous integration, ensuring the quality of delivery and following the flows and processes of your business, so you can avoid loss of time, errors and possible falls in times of high demand.
Includes 24×7 support
If your development team does not have operational support, you can count on an external team that guarantees the continuity of your platform at all times, just as we do at Geko with companies such as Venca or Shopery.
You can find more information about technologies and our cloud solutions in other posts in our blog. We are waiting for you!