Rooted CON 2022 is back, the biggest cybersecurity event in Spain
Rooted, the main Spanish community that works to protect the cybersecurity of companies, people, institutions and also organizations, has wanted to have the participation of ProtAAPP, a reference community of professionals from public institutions inclined towards computer security, to be part of the most important event about cybersecurity in Spain, Rooted CON Madrid 2022.
It have been celebrated from March 10 to 12 in Kinepolis Madrid and has had more than 30 high-level speakers and more than 30,000 attendees.
Our Geko Cloud cybersecurity team have attended the most relevant conferences, with the aim of reinforcing and consolidating knowledge related to new technologies and tools in cybersecurity skills.
This edition has brought together more than 30 high-level speakers as well as an important group of experts and cybersecurity managers from public security forces and public institutions.
In addition to the international presentations, other conferences have been held by national experts of the highest level, such as Chema Alonso, José Miguel, José Miguel Esparza, Juan Garrido, David Melendez Cano, Pablo San Emeterio or Pedro Cabrera. These presentations dealt with current issues such as Blockchain security, machine learning, attacks on 5G networks, or cybersecurity in public administrations, among others.
In the different sessions, the experts discussed current cyber threats and how to deal with them, as well as practical demonstrations of security vulnerabilities and recommendations for managing real incidents.
One of the most outstanding presentations was given by Tarlogic which, taking up the one it gave at Rooted CON 2020, explained that it will release a PLCTool tool for capturing and analyzing PRIME network traffic, used in electricity supply networks. The particularity of this tool is that it allows attacks to be launched quickly and easily against electrical infrastructures.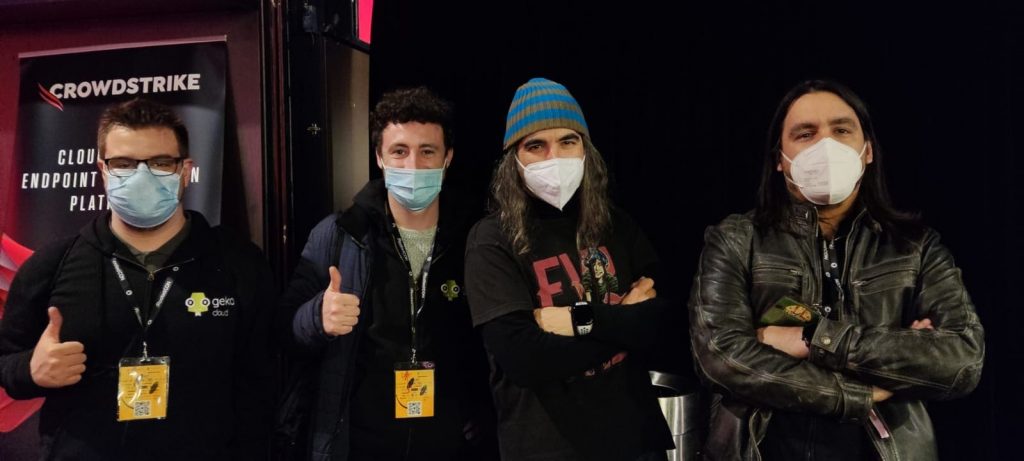 We share the most outstanding news, in cybersecurity of Rooted CON 2022
The cybersecurity sector will grow at a rate of 18% in the coming years.
The ransomware market has evolved a lot in recent years. Specifically, it has pivoted its attack model away from mass attempts to take action on unselected targets, to a highly sophisticated business model that chooses its targets carefully and makes more aggressive and premeditated attacks.
There is an increasing presence of "triple extortion" ransomware, in which in addition to encrypting the organization's data and threatening to publish it if it refuses to pay, individual customers are also extorted with the threat of publishing their personal data.
The volume of data  is increasing, and a review of indicators in the traditional way is becoming more and more complicated. The market is evolving in the direction of the use of tools that take advantage of artificial intelligence and machine learning to detect attackers that are increasingly capable of evading traditional detection.
Even with the advancement of technology for resource protection, and incident detection and response, the weakest link in security is still the human being. A large part of the first accesses to a system go through phishing or social engineering, and emphasis should be placed on training people to avoid data leakage that facilitates the work of attackers.
As the popularity of container orchestration platforms continues to grow, several techniques have been shown to escape the security systems offered by Kubernetes.
Historically, organizations have always found it difficult to invest enough resources in the field of cybersecurity, and this is even more evident in public administration, as some of the speakers have shown and discussed.
We have detected that the trend in the security area, especially with teleworking, is to implement EDRs that actively monitor the platform, being able to detect, minimize, and even stop the threats that appear.
As a result of the entire confrontation between Russia and Ukraine (and the EU and the US), although it had already begun as a result of the pandemic, an increase in attacks on all types of administrations and services has been detected. Not necessarily from specific sides, since misinformation and false flag attacks are the order of the day.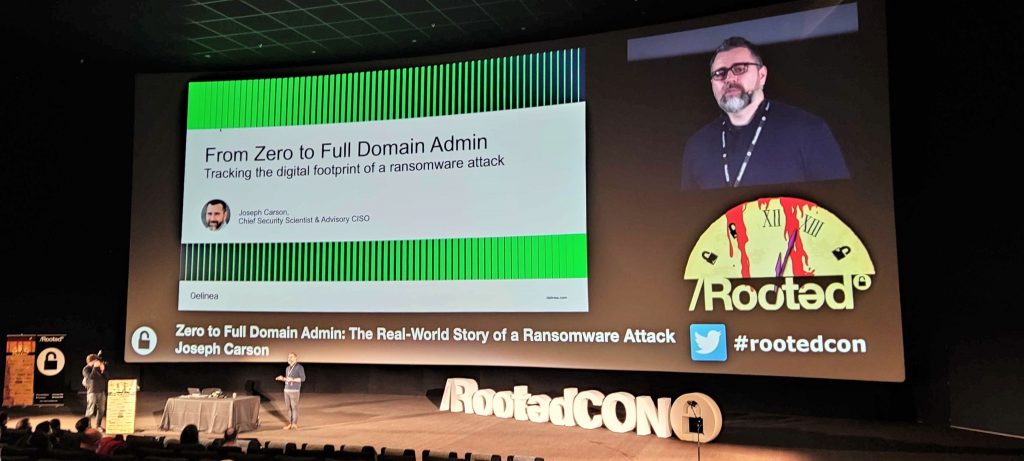 The importance of making cybersecurity a priority
We know the importance of making cybersecurity a priority.
Data breaches and attacks can reach the level of irreversible natural disaster, often causing business disruption and damage to brand reputation, customer loyalty, and partner relationships, to name a few.
Geko Cloud Consulting Cloud and DevOps, we are specialists in cybersecurity, we help you protect and ensure the security of your company, regardless of its size, since any company is exposed to attacks and vulnerability.
For further information please do not hesitate to contact us.