When moving to a new cloud provider, pricing is an important factor to be taken into account which also raises quite a lot of doubts and concerns. Azure offers a huge number of different services, products, and location. All at different rates.
Estimate your cost
Azure provides you with a comprehensive tool to estimate the cost of its services before provisioning them, that's the Azure pricing calculator. This tool shows you categorized sections of services where you can browse or search. When you find the desired service, just click on it to add it to your estimate list.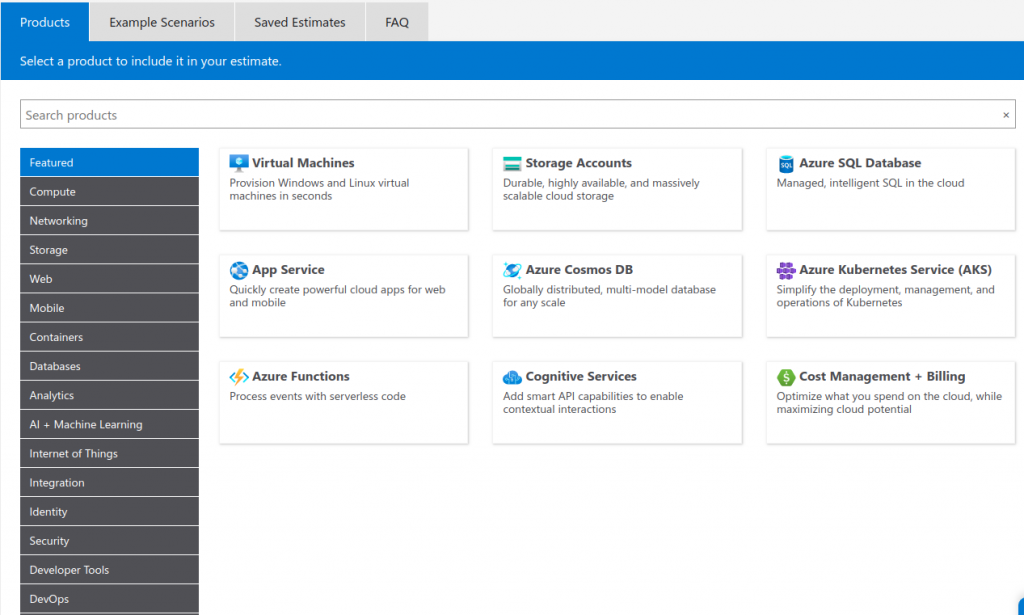 As a general rule you should consider bandwidth costs for every service that needs to send data outside of Azure datacenters, which in this tool is represented as a separated azure service and therefore you should also add it to your list.
Of course, you will have to set a bunch of parameters for every service based on its typology to get an accurate estimate. A primal one is the region, since it is present in almost every single service and it can affect you in different crucial aspects:
Some services or functionalities may not be available in some regions.

The closer to your clients or users, the lesser latency.

It can be convenient to have associated services in the same region to not incur into a bandwidth cost overrun.

And finally there is a cost associated for each region for that service. Usually regions with more datacenter resources and more potential users get cheaper prices for the services they provide.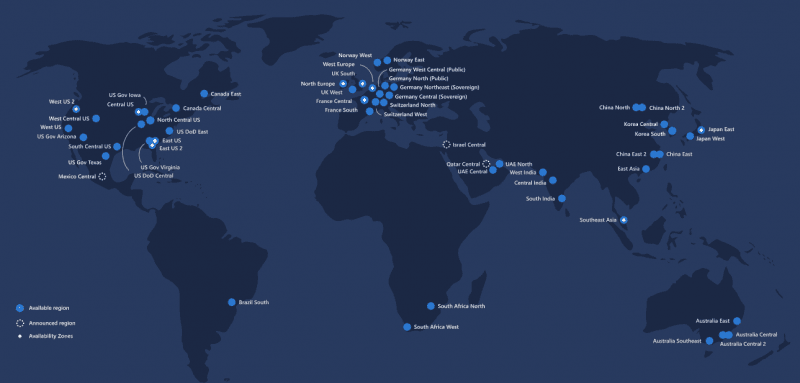 You probably will have to consider and assess each of those aspects in order to decide in which region or regions you should host a service.
An interesting program that you should know is Azure Hybrid Benefit, which is that if you already own Windows Server or SQL Server licenses covered with active Software Assurance or Windows Server Subscriptions, you are eligible to apply big Virtual Machines discounts. You can register that when configuring your service.  You should also know that you can get considerable savings in some services which gives you the option of making a reservation as long as you make an upfront payment. The tool informs you when a service is eligible to such option.
At the bottom of you estimate list section you have a dropdown to select the desired Azure support layer since the default one only provides account and billing support.
Save or share your work
You can work on several estimate lists to better organize you assessment, each one located in a different tab.

Azure pricing calculator also has some other interesting functionalities: Export button allows you to download your current estimate list as an Excel file. If you are logged with your Microsoft account you can save your list by clicking the Save button so you can come back and edit at any other time. You can also share your saved lists with other people by creating a share link.
If you have any further doubts or you need any service consulting, you can contact us.